2nd Annual Heartland Interprofessional Education Conference (HIPE)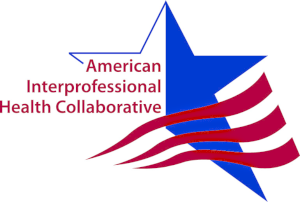 AIHC Affiliate Conference
Keynote Speakers:
Sarah Shrader, PharmD Associate Professor, School of Pharmacy, University of Kansas
Hossein Khalili, BScN, MScN, PhD Director, UW Centre for Interprofessional Practice and Education, University of Wisconsin-Madison
Andrea L. Pfeifle, EdD, PT, FNAP Associate Dean for Interprofessional Health Education and Practice, University Clinical Affairs Indiana University
The conference will include:
National experts in interprofessional education and collaborative practice
Oral and poster presentations of current scholarly work in the field  
Interactive skill-building workshops  
Networking and collaboration opportunities
A Regional Conference Designed For: Educators, clinicians, researchers, policy makers, and learners.
Call for Abstracts:
Authors are encouraged to submit proposals for poster and/or oral presentations that pertain to assessment, clinical education, competency-based education, curricular education, leadership/administration, student outcomes and technology related to interprofessional education and collaborative practice. Submissions will be peer-reviewed. Abstracts are limited to 500 words.
Abstracts should be submitted by the author online here by March 1, 2020. Acceptance of abstracts for presentation will be sent via email by May, 2020.
The 2nd Annual HIPE Conference is an AIHC affiliate
Contact us:
2500 California Plaza Omaha, Nebraska 68178
Phone : 402.280.1830
cmeded@creighton.edu
 
Event Date:
Thursday, July 23, 2020 - 8:00 am CDT

to

Friday, July 24, 2020 - 4:00 pm CDT
Location:
CHI Health Creighton University Medical Center - Bergan Mercy 7710 Mercy Road | Omaha, NE 68124