Vanderbilt Consortium LEND Workshop: "Interprofessional Course on Developmental Disabilities in Pediatrics" (Nashville)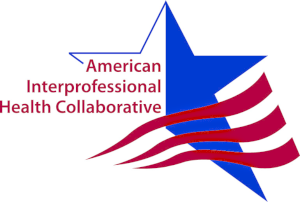 AIHC Affiliate Conference
Conference Purpose
A conference for community pediatricians, family practitioners, pediatric and family nurse practitioners, nurses, clinical and developmental psychologists, occupational therapists, physical therapists, audiologists, speech-language pathologists, social workers, special education teachers, and school administrators.
Twenty-five percent of outpatient pediatric visits are for developmental or behavioral concerns. For example, 1 in 68 children have autism, and up to 17% of children have a developmental disability or behavior concern. Although developmental disabilities are common, the needs of these children can be complex. This conference will use an interprofessional approach to identifying and managing global developmental delay, autism, intellectual disability, and behavior problems. We will also discuss the myriad of causes for intellectual and developmental disabilities. Patient- and family-centered care and web-based resources will be emphasized.
CE credits are available for nurse practitioners, nurses, physical therapists, speech-language pathologists, and audiologists.
Schedule
7:30 - 8:00 Registration
8:00 - 8:15 Welcome and Introductions
8:15 - 8:45 Introduction to Developmental-Behavioral Pediatrics
8:45 - 10:15 Case 1
10:15 -10:30 Break
10:30 -11:30 Case 2
11:30 - 12:00 TRIAD Presentation/Telehealth
12:00 -12:15 Break to get lunch
12:15 - 1:30 Case 3
1:30 - 2:00 Final Questions and Evaluation
2:00 Adjourn
Sponsored by
Vanderbilt Consortium Leadership Education in Neurodevelopmental Disabilities (LEND) Program
Vanderbilt University School of Medicine, Department of Pediatrics, Center for Child Development
Fees: $50 for professionals, free for students. Registration closes Friday, Apr. 17. By clicking the "register" button, you will be redirected to a REDCap page for the first half of registration. Click "Submit," and you will be taken to the billing page for payment.
Parking: Participants should park in the South Garage of Children's Hospital, which is on the corner of 24th Ave S. and Children's Way. Parking is free and you do not need to have a parking ticket validated. Enter Children's Hospital from the second floor of the parking garage, via the Sky Bridge. The doors to Children's Hospital are directly in line with the sky bridge. Enter through the Blue Doors. Go through the first set of sliding doors only, and turn left. There will be signs to direct you to your room.
Any questions should be directed to Tara Minor at tara.j.minor@vumc.org
Registration link: http://vkc.vumc.org/events/6494
Event Date:
Saturday, April 25, 2020 -

8:00 am

to

2:00 pm

CDT
Location:
The Theater at Vanderbilt Children's Hospital, 2200 Children's Way, Nashville, TN 37232