Nexus Summit 2022 - Learning Together in the Nexus: A Focus on What Matters Most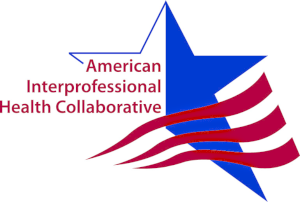 AIHC Affiliate Conference
As the National Center celebrates 10 years of growth in the field since its founding in 2012, we continue to be impressed with the steadfast commitment to advancing care and learning across practice and education, while acknowledging there is additional opportunity to accel as the practice and education community continues to innovate through challenges to achieve outcomes that matter most to those they serve.
This year, we invite stakeholders in health to showcase their interprofessional innovations designed to improve care and learning outcomes. With increasing frequency, we observe - and encourage - practice and education partners intentionally working together to link health professions education and health systems for simultaneous interprofessional workforce development of future and current health professionals.
We are excited to come together to learn from, with and about the work you are doing to change practice, education and health for the better. This year's Nexus Summit 2022 features a call for abstracts aligned with the National Center's five strategic imperatives. These imperatives were informed by the National Center's professional and lay (individuals, families, and community) advisors and partners as well as the local and national practice and education community and represent the focus and priorities for continued development to support the advancement of the field.
Nexus Summit 2022 will include both in-person and virtual experiences. Specific themes will be aligned with each program format to maximize opportunities for our stakeholders to showcase their accomplishments, outcomes and innovations.
Join us in-person in Minneapolis on August 20-23, 2022 for:
Interprofessional Collaboration to Address Health Equity, Racism and Bias
Building the IPE Case Through Information, Evidence, and Outcomes
Join us virtually on September 13-14, 2022 for:
Partnerships Advancing Care with People and Communities
Person, Family and Community-Engaged Practice and Education
Featured in both formats (in-person and virtual):
Interprofessional Learning for Collaborative Practice and Education
Event Date:
Saturday, August 20, 2022 - 6:00 pm CDT

to

Wednesday, September 14, 2022 - 2:15 pm CDT
Location:
Minneapolis, MN and online